In Tibetan Buddhist teachings, the days of the New Moon and Full Moon, and especially true during an eclipse, the set aside the days for "observation and contemplation."
This July 2018 New moon is about learning self-care and protection.   
Ask yourself "How can I prepare to welcome new options and changes into my life for my highest good?"
The New Moon and a Partial Eclipse
The Mid-July New Moon will give you increased psychic energy, strength, and a consciousness burst of a partial eclipse.  This Summer's Three New Moons will all offer a similar energy each month becoming more powerful each time.
A solar eclipse in a way will "supercharge" the effects of a New Moon. This first one New Moon of the Summer is a partial eclipse and doesn't fall near the East Coast of the USA.  The further the Eclipse is from you the less impact you will feel.
All 3 eclipses carry potent and powerful insights and information for us but the July New Moon is different compared to the next two.  The July New Moon will connect to your emotions and sensitivities delivering personal messages for release resulting in growth and change.
Impact of Cancer
Cancer is the sign of the mother, nurture, home, family, and self-care, and it will be directly opposite Pluto in Capricorn, and there is a harmonious trine with Venus, Jupiter, and Neptune in water signs.
Pluto Energy
"Pluto is closely connected with the root Chakra, with the Kundalini energies, and with the major transformative issues of life and death."
-Astrology for The Soul by Kapacha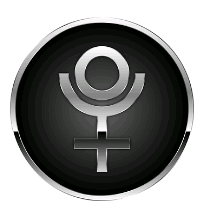 Pluto energies are usually heavy, demanding, or an exacting task. There appears an inordinate compulsion or drive to change on a personal and spiritual level.
This deep urge can result in a metamorphosis where you will feel compelled to leave a significant part of yourself behind that no longer serves you.  Also, you will welcome in uncertainty, joyous anticipation of the release, and requirement for freedom.
"Not everything that is faced can be changed, but nothing can be changed unless it is faced." James Baldwin
Water Trine
There is also a  water trine this New Moon.  That is three planets that line up in a harmonious pattern giving us access to the deeper dimensions of the soul.  Where you are on your personal development journey will determine if this feels gentle or harsh.
"The root of all of our fears and the cause of so much of our suffering concerns our understanding of death and our avenues towards transformation… that liberation is easier said than done… among the many lifelong battles we can experience is that we are engaged in the conflict between our masculine desire for freedom, and our feminine desire for connection." – Astrology for The Soul by Kapacha
Mars and Mercury in Retrograde
Right now we are experiencing a partial eclipse, Mars in Retrograde, and Mercury heading into retrograde making it a perfect time to wait for the seeds you planted to grow.  Action on the opportunities that Spirit to allow the flow of energy to continue to be abundant. Meditate daily to stay connected to yourself and Spirit.
Venus
Venus the planet of affections moves from the more demonstrative sigh of Leo into the more reserved and discriminating sign of Virgo until early August.  She gains significance because of her aspects to Saturn and Uranus nearing the eclipse. All three are in earth signs which is an important steadying and pragmatic influence during this first eclipse cycle.
Jupiter and Scorpio
Jupiter, the planet that promotes idealism and hope begins its movement forward after stationing during this eclipse week. While in Scorpio it has raised many issues around sexuality, death, and the strength of heart that is necessary for facing transformation.
 "This is a difficult eclipse family, as its members bring unfortunate news concerning friendships or relationships. You will be dealing with ideas of separation or the ending of a union. However, although the picture may look glum as the eclipse takes effect, the actual results are quite positive. You will quickly grasp what has to be done and fast action can bring good results. The theme of this eclipse is action concerning personal relationships."                                                                                                                                   -Bernadette Brady The Eagle and the Lark
Easing The Power of Eclipse
Earth-based or water rituals can be soothing and grounding.  Here are 3 very easy things you can do over the Summer to connect to Your Soul and Spirit.
1) Walk Around Barefoot
2) Take baths
3) Visit natural bodies of water
Healing Methods During The New Moon
Every New and Full Moon gives you an increased opportunity to heal yourself and go deeper into yourself.  The following healing methods will assist you in finding yourself, your soul's purpose, and increase your self-love.
1) Gentle Energy- Reiki
2) Kundalini
3) Entheogens
4) Nature Walks and Circles
5) Being part of a Spiritual Sisterhood
**Planetary insights by my dear friend and Astrologer Peter Lanzillotta who created this report for Charleston, S.C.  If you live in an area far from Charleston this information will not be applicable or as intense for you depending on your distance.  If you would like a personalize chart contact Peter at [email protected]